Kaya from the Alf team!

This week, to mark NAIDOC Week, we have been celebrating and learning more about the land we live, work, and play on.
The Alf HQ is located on Walyalup land, known today as Fremantle in Western Australia.

The Whadjuk people of the Nyoongar Nation are the traditional owners of Walyalup. To the Whadjuk people, Walyalup is a place of ceremonies, trading, and significant cultural practices. 

We acknowledge the Whadjuk people as the traditional owners of the land on which we work and pay our respects to Elders past, present and emerging.
The theme for NAIDOC Week 2022 is Get Up! Stand Up! Show Up! 
Whether it's seeking proper environmental, cultural and heritage protections, Constitutional change, a comprehensive process of truth-telling, working towards treaties, or calling out racism—we must do it together.

It must be a genuine commitment by all of us to Get Up! Stand Up! Show Up! and support and secure institutional, structural, collaborative, and cooperative reforms.

Our team attended an insightful education session at the Walyalup Aboriginal Centre in Fremantle (Whadjuk Noongar Boodja), a short walk from Alf HQ.
We were educated on Aboriginal history, culture and stories passed down from generations. In particular the story of the Rainbow Serpent, which many of us remember from our own childhood. The serpent represents the aerial view of a river. No matter where you are in the country, if you look out the window of a plane you'll see a very similar "serpent" shape of the nearest river.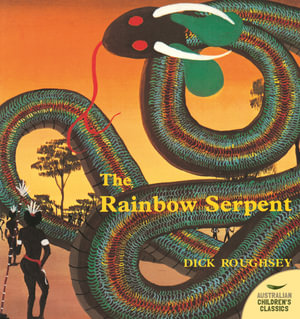 "There are innumerable names and stories associated with the Rainbow Serpent, all of which communicate the significance of this being within Aboriginal traditions. Dreamtime stories tell how the Rainbow Serpent came from beneath the ground and created huge ridges, mountains and gorges as it pushed upward.

"The name also reflects the snake-like meandering of water across a landscape and the colour spectrum sometimes caused by sunlight hitting the water. Paintings of the Rainbow Serpent first appeared in Arnhem Land rock art more than 6000 years ago, and perhaps as early as 8000 years before the present, as the seas rose after the last Ice Age. Today the Rainbow Serpent is associated with ceremonies about fertility and abundance, as well as the organisation of the community and the keeping of peace."
From my own personal experience, as part of our personal inter-generational education, Luke and I are really passionate about we ensuring our children Ari (6yrs) and Otis (4yrs) have access to stories about the Aboriginal culture which is significant to the place we live. So this week we have been reading "Noorn" a Noongar story written in both the language of the First People of the Western Australian south coast. It tells the story of alliances between humans and other living creatures, in this case a snake. It told of how protective relationships can be nurtured by care and respect. 
Ari and Otis loved the story and recounted how they thought it was really important to take care of animals, because you never know when you will need them to take care of you. 
Ari picked up immediately that Noorn is Noongar for snake and loved the translations of the story from Noongar to English.
Noorn is an old story retold by Kim Scott, Ryan Brown and the Wirlomin Noongar Language and Stories Project and is beautifully illustrated by Alta Winmar 
There is a lovely series of these stories available from www.wirlomin.com.au.
Learn more about NAIDOC Week at naidoc.org.au
For those with older children, there's a 2022 NAIDOC colouring in poster (PDF 1.08MB) available for download.
---